Welcome to StarsQuest
Register now to gain access to all of our features. Once registered and logged in, you will be able to create topics, post replies to existing threads, give reputation to your fellow members, get your own private messenger, post status updates, manage your profile and so much more. If you already have an account,
login here
- otherwise
create an account
for free today!

#1
Posted 16 January 2019 - 02:39 PM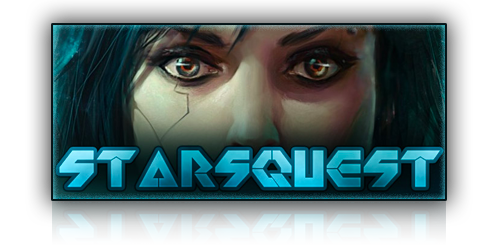 TechServer Advisor


---
#2
Posted 16 January 2019 - 03:03 PM
StarsQuest - Nouvel Univers x5/3
Seuls les vrais stratèges vaincront,
Une nouvelle forme de guerre ultime!
Commandant, nous venons d'apprendre la nouvelle de l'arrivée imminente
d'un univers.
Déjà les premiers vaisseaux combattent avec ardeur sur le front d'Endor.
Nous devrions très rapidement le rejoindre et participer au combat!
Nous avons collecté les caractéristiques de cet univers:
[Nom: Endor] [Production: x5] [Flottes: x3]
Date d'ouverture: Vendredi 1er Février, 20h00 (GMT+1/Paris)
Priorité à la stratégie!
Ce nouvel univers propose une approche stratégique totalement nouvelle.
Oublions tous les gameplays qui se ressemblent. StarsQuest vous propose une
partie vraiment unique.
Sur Endor, les joueurs vont devoir ajuster leurs compétences et découvrir
un nouveau type de jeu!
En effet, dorénavant, les défenses pourront être déplacées. La chasse
aux flottes à quai est ouverte. Mais attention à ce que ne débarque pas
une défense de fer au dernier moment par un vortex!
Un gameplay adapté à tous!
Miniers et raideurs se retrouvent sur Endor pour une expérience hors du
commun:
- Les Miniers peuvent enfin jouer la stratégie en défense ;
- Les Raideurs devront affirmer encore plus leur talent stratégique pour
gagner ;
La vitesse de cet univers récompensera les joueurs vraiment talentueux. La
stratégie devra être organisée sur le long terme pour gagner et prendre
le commandement de cet univers.
Staff 24/7: priorité aux joueurs!
StarsQuest a cette particularité d'avoir un staff extrêmement présent,
comme c'est rarement le cas sur d'autres jeux. Support par ticket très
réactif, opérateurs et développeurs à l'écoute. De nouvelles
extensions de jeu sont prévues au fur et à mesure de la partie.
Rejoindre la partie: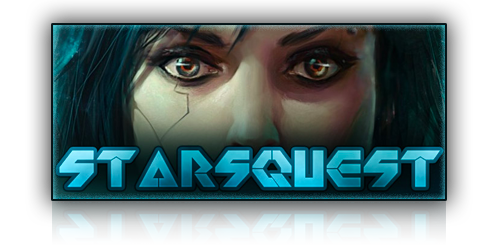 TechServer Advisor


---
---
Also tagged with one or more of these keywords: Nouvel univers, Minier, Stratégie